Published: 03 February 2017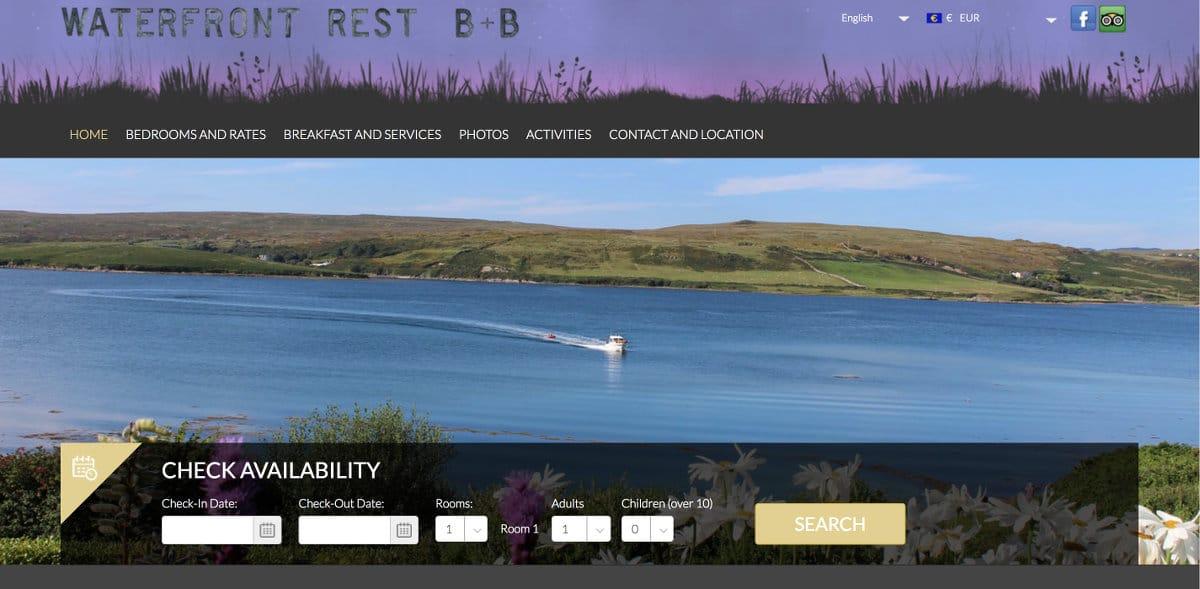 Booking solution on B&B's own website,
French English bilingual,
Featured backend software with multiple rooms management,
Responsive design optimised for mobile & tablet,
Template refresh,
Social media integration,
Training sessions & tailor-made guidelines,
Connected to TripAdvisor Agoda Expedia Booking.com Trivago Airbnb and more...
Independent & fully synchronized with the main Online Travel Agents selected,
Automatic emails for reservation reminder, invoice, follow up message,
Customised reservation process and user interface,
Joomla Content Management System upgrade,
Content and structure migration from existing website, including bilingual content.
The Waterfront Rest B&B's owners wanted to get more independent from their booking channels (OTAs). And they still needed to have real-time rooms availability on several channels. A refresh of the design and making the website mobile and tablet friendly was a priority too.
Commissions, for reservations only with booking.com, are getting too high, compare to the service provided to property owners.
Also more and more customers prefers to deal directly with the owner to book their accommodation, instead than with large multinational, monopolistic company, and their remote and unfeeling service. They enjoy the ability to book securely on the B&B's website, and to pay online, completely or a deposit, refundable.
The Waterfront Rest B&B started in April 2011 with a brand new website, already a unique design. We, at Puma-IT, are grateful for their continued trust and business with us!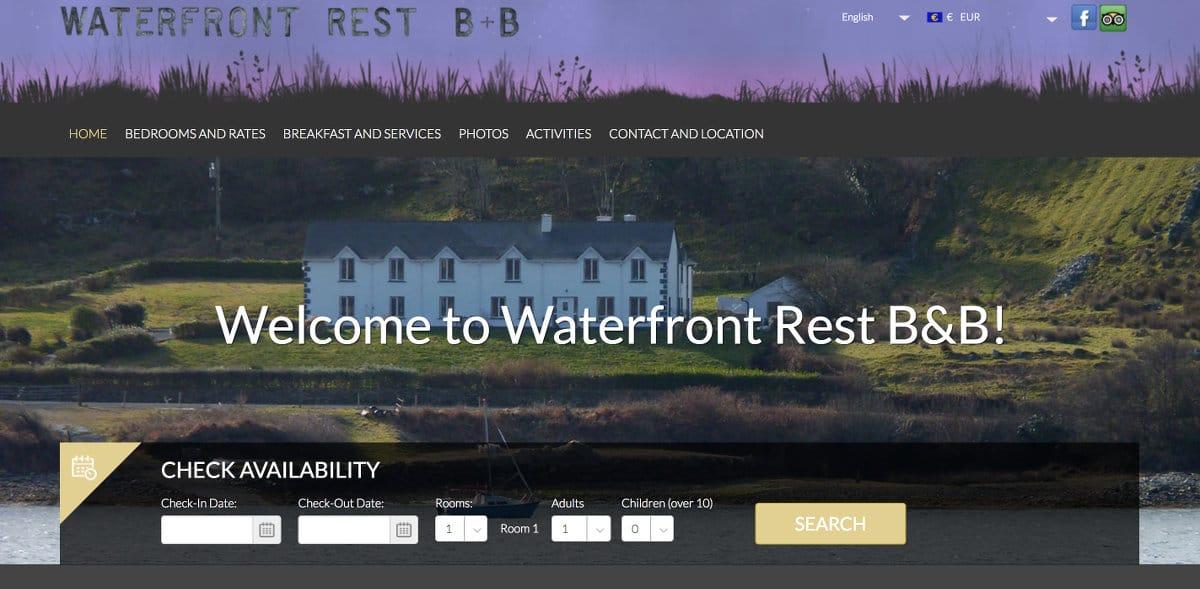 The Waterfront Rest B&B is a beach-front property located on the peaceful Wild Atlantic Way in the heart of Connemara (Sky Road loop). Rooms overlook the beautiful water and free WiFi is available in public areas.
The property is recommended by Le Guide du Routard, and was awarded a Trip Advisor certificate of Excellence in 2015 and 2016.